Before I saw the movie, a friend's Facebook status read, "Sailor Moon + Inception = Sucker Punch." I laughed but I thought Inception was associated only for having a made-up reality. I understood better though after seeing the movie.
Here's the second trailer:
The fighting can be seen as the made-up reality, but there's actually 3 levels to Sucker Punch (thanks buddy for the discussion). I think the viewer needs to realize this fact early so I'll briefly state them so that the story sequence can be understood better.
1ST LEVEL (reality):
As the trailer states, the girl, "Baby Doll," loses her family and she is committed to an institute.
2ND LEVEL (This level can be confused as reality):
In the trailer and movie, you realize that the girls that were once dressed as patients later have prepped hair, make-up, corsets, and nylon like show girls. This is the world that Baby Doll has created to push away the pain and focus on her situation.
3RD LEVEL:
Baby doll's will to survive is shown through various fight fantasies.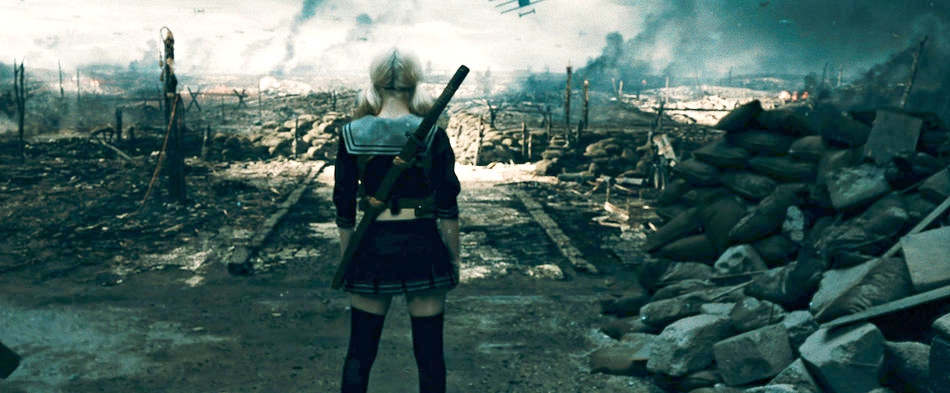 Levels 1 and 2 have to be recognized as different or else the changed setting and situation only makes sense if the institute was just a front until they change back.
I want to see it again to see if certain characters exist on the first level. Any thoughts to the psychology aspect of Sucker Punch?
On a separate note, I like the movie posters and
Alex Pardee's
character art like the one below. =) His other art is more dark though.